Construction Companies Websites
Construction Company Website Design and Development Assignments with Custom Content Management System, Custom Design, Custom Employee Login Area for project management and information updates, Bid Calendar to invite bids from sub-contractors, File Sharing system to manage Enterprise Document Management System.
Please feel free to contact us for more information
OC Jones is a large scale construction company based in Bay Area. We appreciate 12 Years of Association with OC Jones on Website Design and Development along with their server and database maintenance and optimisation related assignments.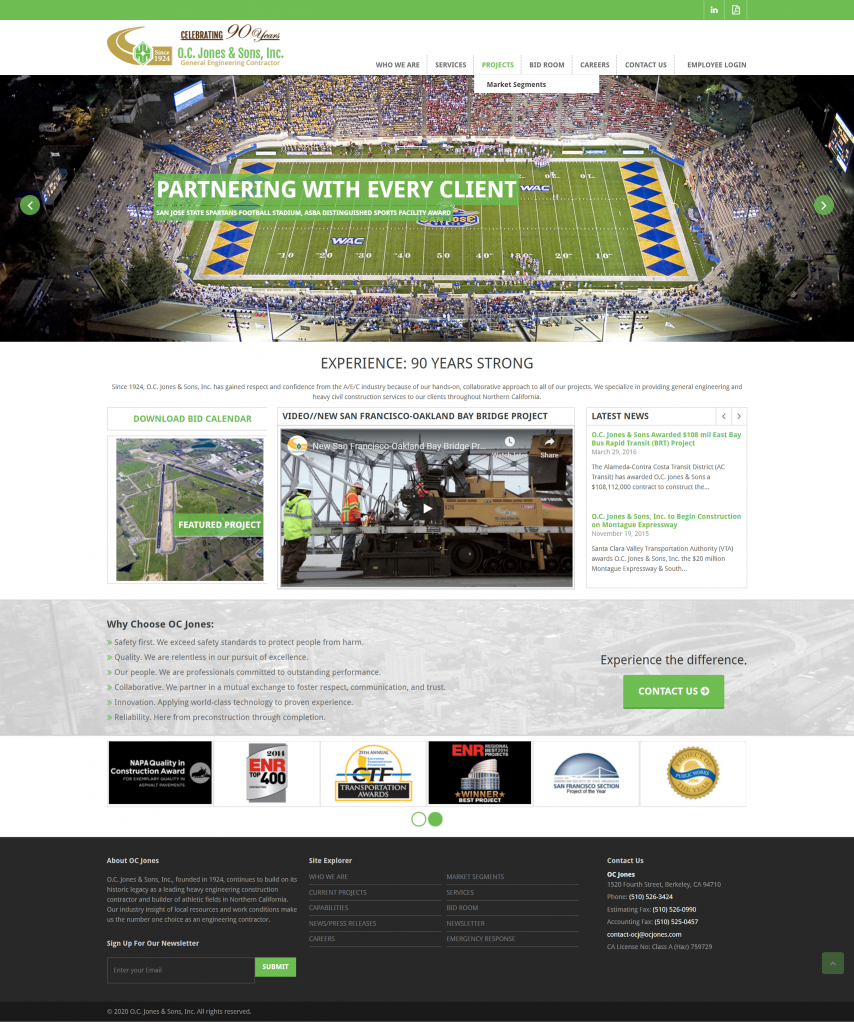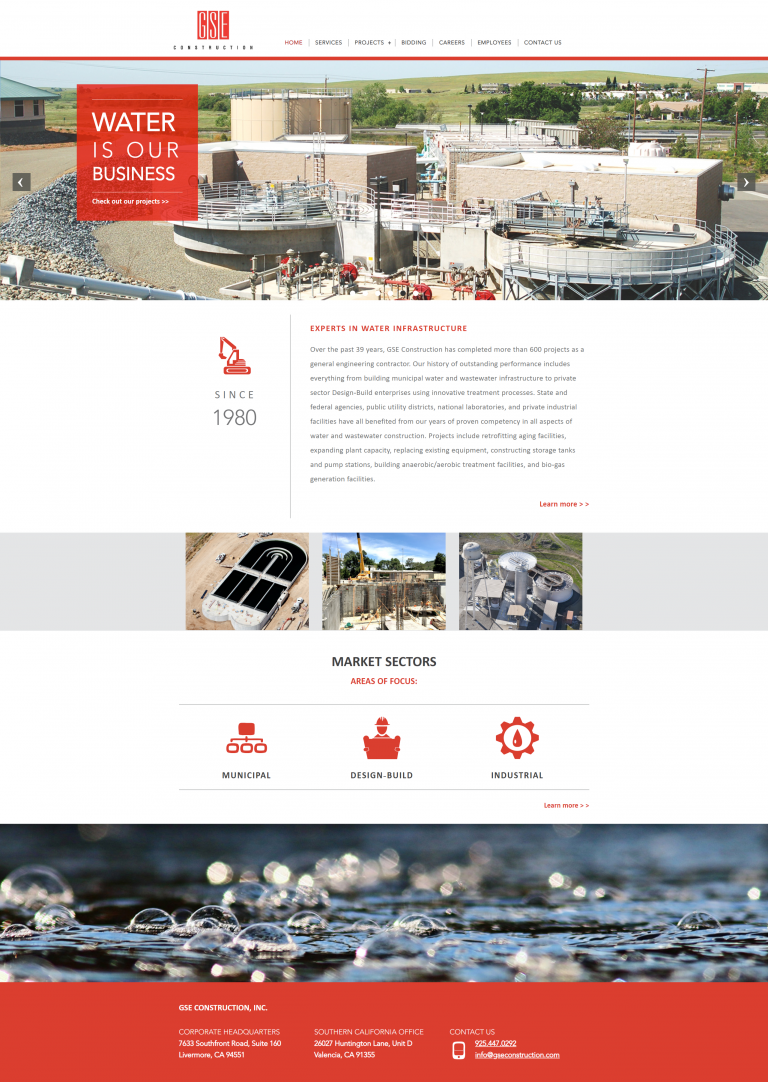 GSE Construction Bay Area
GSE Construction is a Construction Company in Bay Area and we have been associated with them on Website Design, Development and Maintenance since more than 15 years now. We have developed a Custom CMS, Custom Employee Login Area for project collaboration among team members and File Sharing System for Enterprise Document Management