We Understand and speak Programming Languages
Need a Web Application Developer to get started on your next idea for a killer application or website? Lets Connect and we will be glad to help.
Cloud Application Development
With an expertise and experience of more than 20 years in the field of Web Application Development, we really do speak the language that most will not understand. We have resources working on Cloud Application Development which can be your next custom made CMS, ERP System or CRM System with an integrated eCommerce Platform.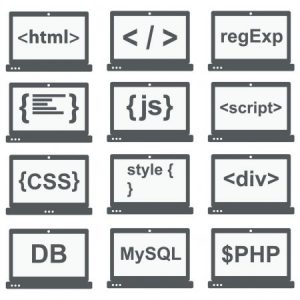 1,000+ Projects Completed
Most of our Web Development Projects have been related to API Integration and Development. Some of our projects are Custom CRM Development, Custom Mobile Application APIs, Conversion Rate Optimisation and Website Maintenance
Web Development Team with Skills
Being online is not only Web Development Programming but this also takes excellent design skills, management skills and active monitoring to keep your application safe and secure on Public Internet while keeping it available for everyone all across the world.
DevOps Team
We use Jenkins for DevOps to deploy your application on cloud using state of the art servers
Web Development
Team of PHP and MySQL Developers available to get started on your Custom Web Application Development
Server Security
Making Sure your servers are protected from Malware and Hackers while monitoring 24X7X365