Programming Services from InstaNorth
PayPal Integration with Website
PayPal is the most popular Payment Gateway available as of date to start accepting Online Payments on your website. PayPal is available almost all over the world and offers easy account setup and Integration with your website built in Any Language.
If you do not have a PayPal account yet, you can sign up here and get started.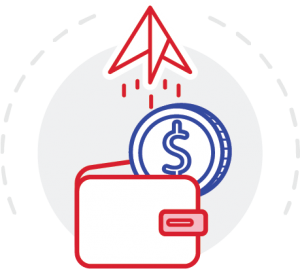 Why Choose InstaNorth for PayPal Integration
Accept Online Payments using PayPal
PayPal Integration with PHP, NodeJS, ASP, C#, React or Any other programming language that you are using on your website.
Widely Accepted Payment Mode
PayPal is possibly the most widely accepted Payment mode for small and large businesses all over the world.
Easy Integration on Website
PayPal Integration is easy for Developers and can be quickly implemented on your eCommerce website
PHP/SDK Integration
SDK available for most of the languages for a headstart in integration process.
Increased Trust
Trusted by more than 265 million PayPal members, customers feel safe to use PayPal as their card information stays only with PayPal.
With More than 265 Million Members, PayPal users is a large customer base that trusts PayPal over all the Online Payment Modes
PayPal Integration Company in Dubai
PHP Based PayPal Integration Service
With PHP/MySQL, it is easy to get started and complete the PayPal Integration on your website. If you are using a standard product based eCommerce Website like OpenCart, WooCommerce or Magento – You already have PayPal integration and may only need configuration for accepting online payments using PayPal. If you have a custom programmed website, you may need custom PHP Programming to start accepting payments using PayPal or any other online payment service of your choice.