More than 99% of customers start the purchase process on Google Search and this is where you can influence them to make an informed decision and consider your products or services. We do all the hard work for you to define demographics, keywords and optimize ad copy for optimized perforamance.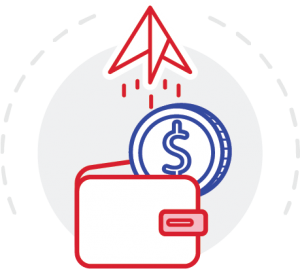 Why Choose InstaNorth for PPC Management
Generate more sales using Google PPC
Google Ad Network includes four different type of campaigns that we can manage to generate more action for your marketing campaign
Search Campaign
This is what appears on Google Search when your target customer is looking for a related product or service
Display Advertisement
These are graphic and video advertisements on Google Publisher Network which increase your brand awareness and bring conversions using Similar Audience
Video Campaign
Video Advertisements on YouTube and other Google Network Partners to get your message across building brand
App Campaigns
Specifically targetted to increase your app downloads, you can use these campaigns to have a user engaged with you by downloading your app
Get More Sales, Engagement or Brand Awareness by advertising on Google and let us get you the best ROAS / CPA / CPC.
PPC Management Company in Dubai
Audience targeting, Remarketing Configuration, Demographics, Geolocation and Intent to buy is what we look for when setting up your target audience. Also, exhaustive research in Keyword Planning helps optimize your campaign costs and keeping conversions at maximum. We are happy to discuss more with you if you have any specific questions about PPC Management Service.